Archer Animal Hospital is excited to offer Free Vaccines for Life!
We believe all pets should have the preventive care they deserve, so now we offer an affordable solution to basic pet care.
Vaccinations are just one part of maintaining the health of your pet. Wellness care, including exams and blood screenings, is the key to early disease detection.
Vaccines included in program:
DHPP (Distemper, Parvo)
Leptospirosis
Bordetella
Rabies
FVRCP (Feline Distemper)
FeLV (Feline Leukemia)
All vaccinations given will be at the discretion of the doctor and as deemed necessary for pet due to risk factors.
Cost of Enrollment

Call for Current Pricing.
A physical exam must be completed yearly including at time of enrollment to be eligible for the program.

Frequently Asked Questions:
Can I transfer the program to another pet or owner?
This program is non-transferable, non-refundable, and non-exchangeable.
What if I don't bring my pet back for the exam within the year?
Your pet will receive free vaccines as long as the preventive exam is completed yearly. Any pet not returning within one month of the pet's exam due date will no longer be enrolled in the program. You may re-enroll your pet if desired.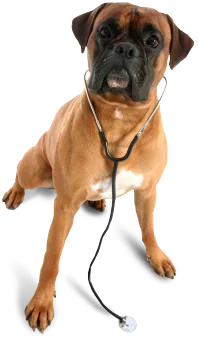 Can I use my plan at another animal hospital?
The Free Vaccines for Life program is offered exclusively at our three locations. It is not transferable to any other animal hospital including between locations.
Does this also cover other essential services for my pet, including exams, heartworm tests, fecals, and bloodwork?
The program includes only the listed vaccinations as determined necessary for your pet's risks by your veterinarian.
If I enroll in multiple pets, can I receive a discount on the enrollment fee and exams?
We do not currently offer any discounts on the Free Vaccines for Life program since it is already such a great price!